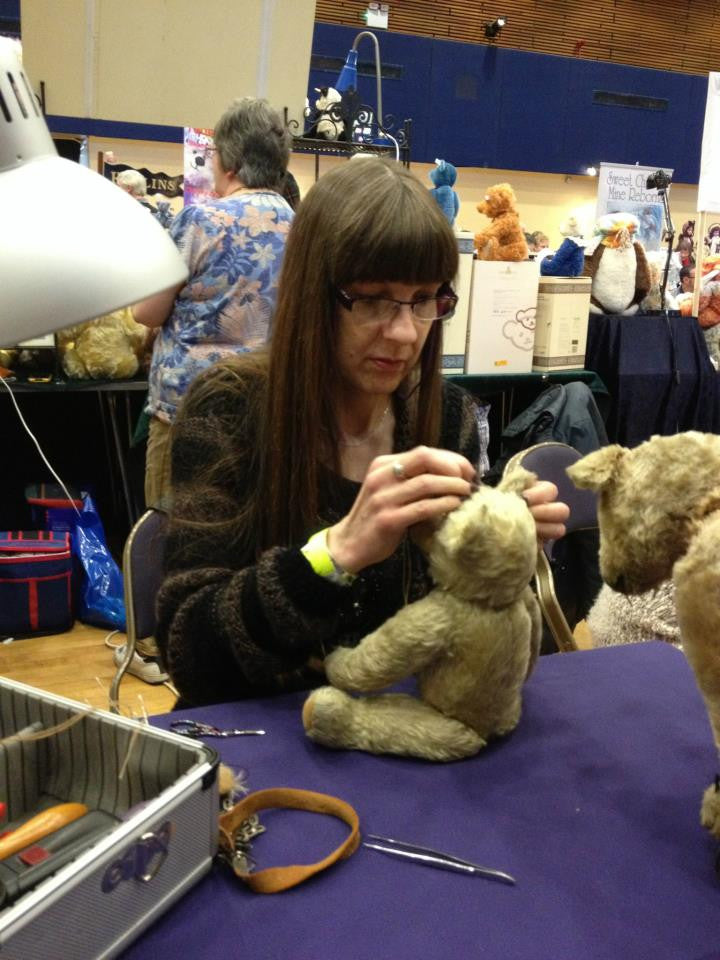 Available for Bear Restorations. Dot Bird. 11am to 3pm.
Dot Bird will be helping with your teddy bear restoration at the Olympia Hilton from 11-3pm on Saturday 19th November. From £10. Price according to work needed. Bring your bear!!
Dot Bird is one of the most sought after bear restorers in the teddy bear industry. It was when she bought her first 'vintage' bear at an antique shop in Leeds almost twenty years ago that her love of bears turned from a hobby into a full-time job. Not only is her skill recognised internationally, she has become well-known in teddy bear circles for her historical bear knowledge in general and of Chad Valley bears in particular. A poor old soul sympathetically restored by Dot has a whole new lease of life. 
Related Products